Promoting technology without compromise
Does your application still have the new technologies, or does it still have the edge? We help our clients re-create their old application with new technologies without compromising any functionality in Eagle web and in the process of providing new capabilities through new technologies.
Our migration process ensures that new features of the environment are exploited, no need to change old settings, and your existing applications keep working. We run small-scale migration plans that move the same system and large-scale migration projects that include many systems, new applications, or redesigned networks.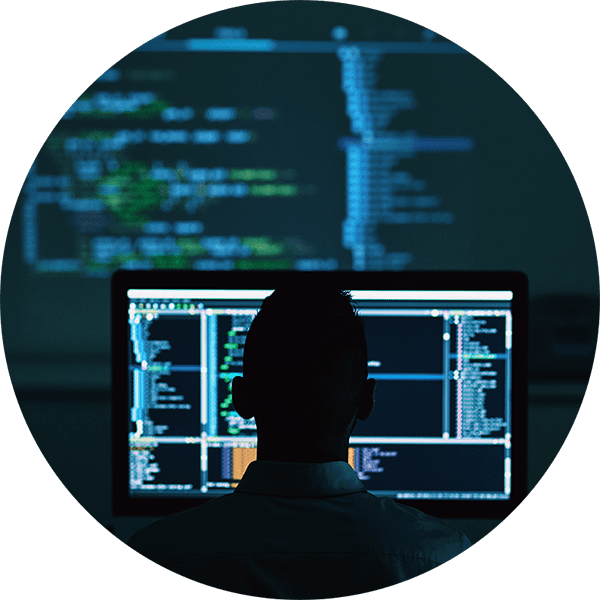 Challenges involved in Technology Transfer
Lack of knowledge
Most organizations have built a lot of depth around their existing legacy technology, but new technology is often unfamiliar. Our team has experience with both new and old technologies that allow them to expose your team to new technologies and new business practices, although there will be organizational cultural aspects; we are ready to move your team through the migration. And we carry the entire burden on us.
Lack of planning
Due to the unfamiliarity of new technologies, it will be difficult to create a realistic roadmap of migration. We will manage the planning and creation of a roadmap for migrating to upgrading with greater accuracy. The risk of migration is low due to our team's history.
Lack of operation
During the migration, the enterprise is generally forced to work in a variety of ways, supporting the old technologies while new technologies are being put in place. If you make this process via Eagle web rather than working in different ways, it will be about working in a single-mode when we think about the new model.
Database and data transfer
A data migration plan has been launched to maintain a server or move a data center, change or upgrade servers, or storage devices for a website's stability. This is the key consideration for any system implementation, upgrade, or stability. We are affiliated with any kind of database that is irrelevant. This makes us an ideal partner for data transfer. We convert your data from one type of database or database structure to another of your choice. Our data transfer is programmed to achieve an automated transfer, freeing human resources from harmful tasks.
To achieve an effective data transfer process, we develop an expert design that relates to old system formats to new system formats and requirements. Then we use this design for data extraction and data loading. Maps the old system data to the new system using. Our programmatic data transfer involves a number of steps, but it also incorporates data where data is read from the existing/old system and data loading where the data is written to the new system.
Once the data is loaded on a new system, we validate the data to determine if the data was properly translated, complete and support the process in the new system. ۔ After that, we do automated and manual data cleaning to improve data quality, eliminate unnecessary or obsolete data. Find out and match new system requirements.
Request migration
Our request transfer services move your requests from the original to the new environment. In the operating system, management tools, networking architecture, storage systems, and virtual machine configuration aspects, the new environment may be different from the original environment, and such a difference complicates the process. We help you handle all the difficulties in the migration process at Eagle Web and successfully transition your application to the targeted environment.
We strive to reach the software balance in a practical way to more closely align current and future business needs by adding new functionality to the transformed application.
Cloud transfer
As with application migration, a cloud service provider environment may require middleware, such as a cloud integration tool, to remove any gaps between cloud vendors and customer technologies to transmit company data.
We handle the transition in the cloud or between cloud environments, in the process, handling problems arising from external organizations and often managing data storage and retention at multiple locations. Alongside these issues, privacy, interoperability, data and application portability, data integrity, business continuity, and security are given special consideration.
You can learn more about cloud solutions for cloud solutions services
Why choose Eagle web?
We improve data quality in the source system before or during the migration process.
We do data restructuring, standardization, cleanup, enrichment, duplication, and
reconciliation before migration.
We protect the natural quality of the data you transmit over time while maintaining and
improving the quality of this data by increasing the value derived from the information.
We regularly track and publish data quality measurements on the dashboard to monitor
the progress of data transfer plans or data quality measures for senior executives and business users.